In this class we'll be exploring the Internet Archive and its millions of open source files. Come learn how to find and download free ebooks, movies, music, audiobooks, artwork, software, and even video games. We'll also be learning how to use their Wayback Machine to digitally transport back to the internet of yesteryear.
Classes
Location:
3rd Floor Library - Classroom A
Questions?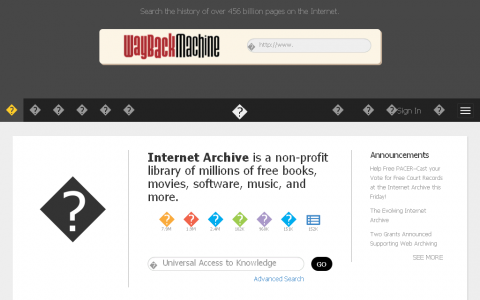 Register now by using the form below or calling 415-393-0101.