Have you thought about tracing your family lineage? Do you want to find out about your missing ancestors? Would you like to learn about the mysteries or secrets in your family?
Bev Scott began her genealogy journey to search for the truth of the whispered story about her mysterious grandfather who fought in the Civil War. Her grandmother never mentioned him and avoided answering any direct questions. But once she began to read the forms and letters, yellow with age housed in the National Archives and that documented her grandfather's lengthy pursuit of Veterans Benefits, she was hooked.
Learn about her journey through cemeteries, libraries, County Court Houses, Historical Museums and the US Census. She searched online, on genealogy sites and requested documents from government agencies. Her quest ultimately took her to seven states in the mid-west. She thought she would write a short non-fiction piece about her grandparents for her family but there were too many missing pieces. Instead, she wrote a novel based on the facts she knew and took the opportunity to create the missing pieces.
She is excited to share her own story, and what she learned along the way in order to help you begin your own genealogy search.
After winding down her organization consulting career after thirty-five years, Bev Scott began genealogical research to confirm a whispered family secret. Concluding the story needed to be fiction, Sarah's Secret: A Western Tale of Betrayal and Forgiveness became her first novel. Her previous writing focused on non-fiction. Her last non-fiction book, published in 2011 was the second edition of Consulting on the Inside, co-authored with B. Kim Barnes. She blogs at The Writing Life on www.bevscott.com.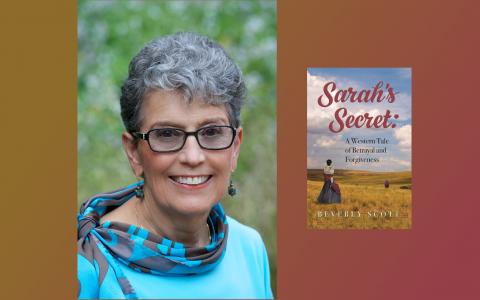 Register now by using the form below or calling 415-393-0101.