May 1st's Rising Writer's event with Lydia Kiesling and Namwali Serpell was a masterclass in writing, lending insight into their writing process, working titles, and how to make it as a first-time novelist.
What I first noticed is that both novels are very location-centric. Lydia Kiesling's novel, The Golden State, examines what "the golden state" means literally and figuratively. Set in Northeastern California on the Oregon border, The Golden State is not a title without irony; a theme of her novel is the Free State of Jefferson, or the underground movement to turn Northern California and Southern Oregon into the 51st state.
Namwali Serpell's novel, The Old Drift, was originally titled "Breaking," but she changed the name after visiting a cemetery/colonial settlement near the Zambian River. Serpell explained that The Old Drift presented the idea of a river as a border, the drift between families as a specific place, and as the narrowest and stillest part of a river.
Both novels explore ideas of family and relationships; Kiesling's takes place over the course of ten days and revolves around a mother and her child. Serpell's novel concerns two generations of three families; however, unlike the Montagues and Capulets, their relationships are not based on antagonism.
While Kiesling and Serpell make writing look easy with their deft understanding of plot and characters, Kiesling admitted that nothing prepares you to write your first novel.
Serpell agreed; "I think of myself as a reader of a novel not yet written rather than a writer," Serpell explained. As someone who wants to write fiction, this in particular stuck with me. Serpell went on to add that a common piece of advice for young writers is to "find your voice." "We all know that we have multiple voices, and we don't necessarily have to find one to write. Stretch your voice, and think about what voices you already have," she said. Kiesling said not to wait for permission from anyone to write, especially when it comes to essays or short fiction.
This event was probably the most helpful of the series for aspiring writers. I am excited for the next Rising Writer's Event!
— Kat Triebes, Events Intern
The April 18th's Rising Writers event with Daniel Gumbiner and Kevin Smokler was as educational as it was entertaining. Daniel Gumbiner, author of National Book Award nominee The Boatbuilder, and Kevin Smoker, author of Brat Pack America, talked about writing The Boatbuilder and Gumbiner's next project.
Gumbiner's novel primarily deals with escape, acceptance and the relationship between the two. Its protagonist, Berg, is an opiate addict recovering from a major trauma, and boatbuilding is what teaches him to move forward. Gumbiner said that the novel wasn't so much about Berg's addiction itself as much as it was the pain precipitating his addiction. The Boatbuilder was originally written in Berg's and Alejandro's (the boatbuilder) perspective. It had more flashbacks as well, with Gumbiner noting that "no one ever finishes a book and says 'Man, I wish there were more flashbacks!'" He advises first-time novelists to focus on the coherence of the narrative, and to build on what's interesting at any given moment. Follow these steps and the world of the novel will materialize.
Gumbiner also talked about his upcoming novel, which concerns four main characters connected to a police department corruption scandal in Nevada. If it is anything like The Boatbuilder, then I am sure it will be a success!
— Kat Triebes, Events Intern
For the average aspiring writer, the idea of getting published -- much less getting published to critical acclaim -- feels like a fever dream, something unattainable and reserved for those without a raging case of imposter syndrome. With that said, last Wednesday, I had the privilege of attending the premiere of Ted Gioia's Rising Writers Series, featuring Ingrid Rojas Contreras (Fruit of the Drunken Tree) and Elaine Castillo (America is Not the Heart) in conversation with Carolina de Robertis. Both were discussing their debut novels which were published in 2018; despite their books being well-crafted "immigrant narratives" their plots, characters, and writing styles are vastly different.
Fruit of the Drunken Tree revolves around Chula and Petrona, both living during the height of Pablo Escobar's influence in Bogotá, Colombia. Chula immigrates to America, while Petrona is unable to. Contreras's novel grapples with the question of the luck and privilege afforded to those who leave versus those who cannot; her subversion of the typical "coming to America" narrative results in an arresting, painfully real novel. When Contreras read an excerpt from her book, I could not help but take note of her lush prose, which felt almost poem-like.
America is Not the Heart is about Hero de Vera, an immigrant from the Philippines who has been disowned by her parents after joining the National People's Army, a revolutionary group. She arrives in the Bay Area to stay with her Uncle's family, where she must contend with the realities of her past, as well as learn to adapt to her new normal. In the passage that she shared, I was struck by how seamlessly she pulled off using the second person (I typically have difficulty reading second-person anything).
I look forward to what's in store on April 18th when National Book Award nominee Daniel Gumbiner, author of The Boatbuilder will be in conversation with writer Kevin Smokler. The third Rising Writers event on May 1st will bring together Namwali Serpell (The Old Drift) and Lydia Kiesling (The Golden State). If you're interested in learning more about this event, be sure to check out Namwali Serpell's interview with Brandon Yu in the recent issue of the San Francisco Chronicle Datebook online March 22, 2019: https://datebook.sfchronicle.com/books/sf-author-namwali-serpells-old-drift-a-debut-novel-years-in-the-making.
— Kat Triebes, Events Intern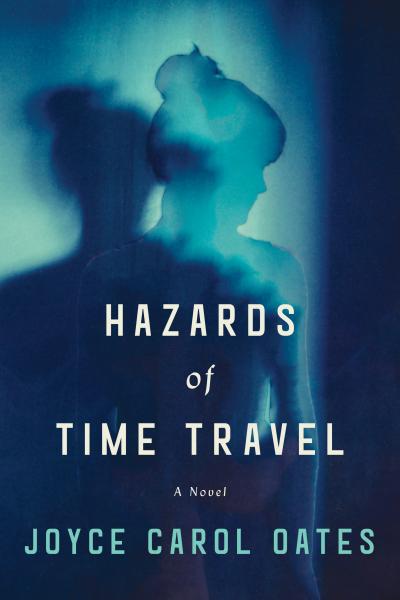 Despite the Orwellian nature of her new novel, Hazards of Time Travel, Joyce Carol Oates imbued humor into her talk, mostly self-deprecating but always hitting its intended mark. The novel was originally supposed to be called Vicissitudes of Time Travel, though admittedly I had to look up the word; apparently it means "a change of circumstances or fortune."
For a second, I forgot that a literary titan was standing in front of me; her talk was conversational, like going to grab coffee with an old high-school teacher or friend. Despite the oversaturation of dystopian novels (mainly in the young adult genre) Oates's take on dystopia in a post-1984 world felt fresh amid a slew of Hunger Games knockoffs and Walking Dead wannabes. Her novel is centered around Adriane, a seventeen-year-old girl arrested after giving a controversial valedictorian speech at her high-school graduation. She is sent back to be "re-educated" in Wisconsin in 1959 (hence the "time travel" aspect).
As an aspiring writer, I appreciated it when Oates started talking about how she made the conscious decision to have a "barer" style of prose. She described it as being transparent, like looking through a window, rather than ornate and admiring the image as Nabokov was so fond of doing.
I immensely enjoyed attending Joyce Carol Oates's talk (and meeting her in person). I look forward to reading The Hazards of Time Travel in addition to the collection of her short stories, The Doll-Master and Other Tales of Terror.
— Kat Triebes, Events Intern
On behalf of the Board of Trustees of the Mechanics' Institute and with much gratitude for his excellent service, I announce the departure of Ralph Lewin as Executive Director effective January 14, 2019. During his four years at MI, Ralph has enhanced the relevance, visibility, and community engagement of the Institute, described by the San Francisco Chronicle as a "beacon of what a cultural institution can be for all citizens." With a recent grant from the National Endowment for the Humanities and an increase in generous donations from its growing membership, as well as its bustling member activity and cultural events, the Mechanics' Institute is in a strong position to move into the future.
Over the next few months, we will be conducting a search for a new executive director. We are committed to finding the best individual to lead the Institute while maintaining a stable and effective organization during the transition. We will share the job announcement soon. Please refer any candidates you may identify as qualified to help the Mechanics' Institute continue its mission of cultural and educational advancement.
All of us at MI – staff, Board, members, and partners – will greatly miss Ralph. We thank him for his thoughtful and enthusiastic dedication and leadership, and we wish him the best of luck in his new endeavor as the executive director of the Peter E. Haas Jr. Family Fund.
Yours truly,
​
Lindsey Crittenden
President, Board of Trustees, Mechanics' Institute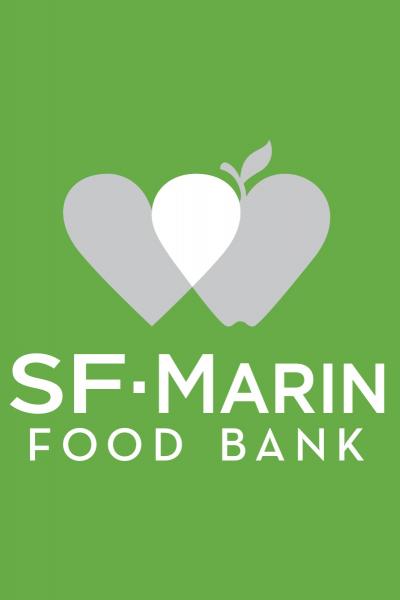 For the third year in a row, Mechanics' Institute will be hosting a food drive for the SF-Marin Food Bank. The food bank needs these items the most:
TUNA & CANNED MEATS
LOW SUGAR CEREAL
PEANUT BUTTER
WHOLE GRAIN
RICE, PASTA, OATS
LOW SODIUM
SOUPS AND STEWS
100% FRUIT JUICE
CANNED FRUITS & VEGETABLES
*Please no pet food, glass items, or opened packages*
SF-Marin Food Bank does impressive things with your support! Every dollar donated is worth $5 worth of food! It also provides food directly to 450 community partners like soup kitchens, shelters, churches, and community organizations; as well as 246 weekly farmer's market-style pantries in schools, supportive housing sites, and community centers. In addition it sustains other programs like home-delivered groceries that serve seniors with low mobility bags of fresh groceries.
Thank you mechanics for your generosity and giving to the SF Marin Food Bank! If you would like to donate food the barrel will reside on the 3rd floor until November 27. If you would prefer to give money please see our team page: https://fooddrives.sfmfoodbank.org/team/mechanics-institute_2
Together, we can end hunger in San Francisco and Marin. BE JUST AND FEAR NOT!
We are pleased to announce that you can now enjoy the Library's eAudiobooks and eMagazines services using a single app.
The OneClickdigital (eAudiobooks) and Zinio for Libraries (eMagazines) apps have been merged into a new app, called RBdigital. You can use your existing account to login to this new app and enjoy your eAudiobooks and eMagazines all in one place.
Look below for links to an instructional video, user guide, and Frequently Asked Questions. In the meantime, here are the key points you should know:
The new app, RBdigital, has an improved user experience, faster search, and other improvements. It will be available starting June 27th.
No need to create a new account. If you already have a login for OneClickdigital or Zinio for Libraries, use it to login to the new RBdigital app.
If you have the OneClickdigital app installed on your smartphone or tablet, the new RBdigital app will be installed automatically if you have selected your apps to update that way. Otherwise, you will have to manually update the app.
If you have the Zinio for Libraries app installed, you will receive a notification in mid-July alerting you to the availability of the new RBdigital app, with a link to download it.
You won't lose your current checkouts or holds when you update to the new app.
Download the Mobile Apps
RBdigital App Frequently Asked Questions [PDF]
RBdigital App User Guide [PDF]
The librarians at the Reference Desk are here to assist you, but you may also contact RBdigital directly via email if you need assistance with the new app.
Say no to slow!
It's a new year and we have new Internet service.Our members are now enjoying 100 Mbit/s speeds. That's fast.
Wally Winslow loved her time at the Mechanics' Institute. So much so, that she would invite friends to meet her here for lunch and also give them gift memberships. To ensure others would have a chance to enjoy this special place, Wally named the Mechanics' Institute in her will and we received a generous bequest this Fall.
If you would like to join Wally and designate the Mechanics' Institute in your will, please contact Ralph Lewin at 415-393-0117 or rlewin@milibrary.org.
August 4-September 30, 2015 | Library, 2nd Floor
The Mechanics' Institute's involvement with the Panama-Pacific International Exposition through the engagement of Rudolph J. Taussig, former MI Board of Trustees President, as the PPIE Board of Director's Secretary and Chairman of the Division of Exploitation, and Joseph Cummings, long-time Mechanics' Institute Secretary, as the Executive Secretary to PPIE President Charles C. Moore, resulted in an extensive array of PPIE-related programs, pamphlets, souvenir booklets and other paper-based ephemera in our collection.
This exhibit will showcase these PPIE items, illustrating the magnitude of the propaganda produced to publicize the Exposition, and giving you a glimpse into the life of 1915 San Francisco.
Free and open to the public.