If you look closely, signs of spring are all around. Red-breasted robins sing a merry tune, the hills are once again green, and there's an earthy smell outside. For those of us just emerging from a pile of winter reading, it's time to sit up and take notice of these recently released book-based television and film adaptations. There are no rules here -- you can watch first and read later or vice versa -- either way is enjoyable. All titles are available through MI's To Go service.
Streaming now:
Behind Her Eyes by Sarah Pinborough - Louise meets the man of her dreams in a bar one night. The next morning, she starts a new job and comes face to face with David Martin, the psychiatrist who hired her sight unseen as his new secretary and the same man from her one-night stand. To further complicate matters, Louise develops a friendship with David's wife, Adele, bonding with her over gym classes and coffee dates. While both women keep their friendship a secret from David, Louise soon finds herself caught in a web of twisted mind games. This limited TV series based on Sarah Pinborough's novel by the same name began airing on Netflix in February.
The Dig by John Preston - A priceless treasure is discovered in East Anglia on the eve of World War II. Preston's 2007 novel about the 1939 Sutton Hoo excavation began as a premonition from the owner of a riverside farm in Suffolk. However, the foibles and emotions of the people involved in the three-month long archeological dig makes an equally engrossing film by the same name starring Ralph Fiennes and Lily James. The Dig began streaming in December on Netflix.
A Discovery of Witches by Deborah Harkness - Brilliant historian Diana Bishop is a witch denying her own heritage. When she accidentally calls up an ancient, enchanted manuscript from Oxford's Bodleian Library, the discovery attracts a host of supernatural creatures, all claiming ownership of Ashmole 782. Unless Diana can solve the mystery of the bewitched manuscript, she is in extreme danger. The show based on Harkness' 2011 book by the same name stars Matthew Goode and was nominated for several awards, including one for best horror television series by the Academy of Science Fiction, Fantasy and Horror Films, USA. You can watch the show on Sundance Now, AMC+ or Amazon Prime.
Firefly Lane by Kristin Hannah - This heartwarming tale of a lifelong friendship begins in the 1970s and follows the lives of Kate and Tully over three decades. For fans of women's fiction featuring promises, secrets and betrayals, Hannah's 2008 coming-of-age novel explores the nature of best friends and the choices that test the even the strongest of relationships. While the TV series by the same name doesn't exactly follow the book, its twists and turns are highly entertaining. The show is streaming now on Netflix and stars Katherine Hiegl. A second season is already in production.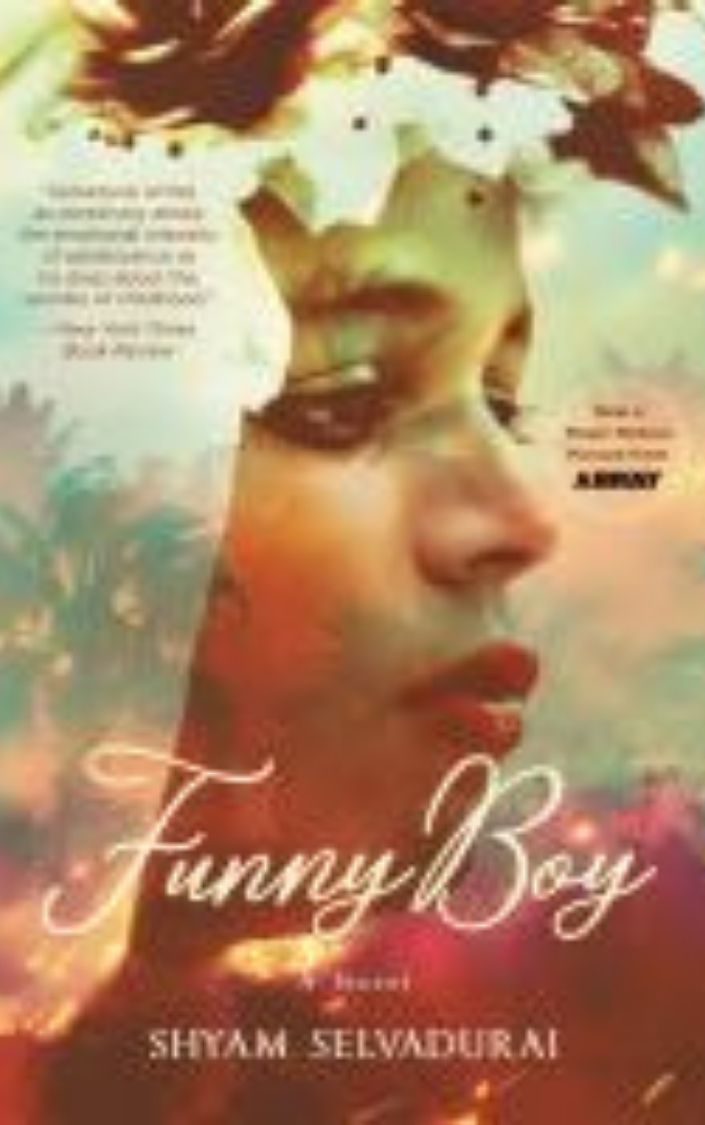 Funny Boy by Shyam Selvadurai - Arjie is the playful second son of a privileged family in Sri Lanka. But Arjie prefers staging make-believe wedding pageants with his female cousins rather than playing ball with the other boys. When his parents discover his innocent pastime, Arjie is forced to abandon childhood games and adopt the rigid rules of the adult world. Set against the backdrop of the Tamil-Sinhalese conflict, Selvadurai's coming-of-age novel won the Lambda Literary Award for Gay Fiction in 1996. The 2020 film by the same name is now streaming on Netflix.
Good Morning, Midnight by Lily Brooks-Dalton - A compelling science fiction novel about two brilliant scientists who have sacrificed family and friendships for research. When a global emergency traps Augustine in an Arctic outpost and prevents Sullivan, an astronaut, from landing while returning to Earth, both are forced to revisit their priorities during the resulting communication breakdown. The author deftly weaves the two narratives together into an exploration of what endures at the end of the world. Brooks-Dalton's 2016 apocalyptic novel was adapted into a 2020 film entitled The Midnight Sky and stars George Clooney and Felicity Jones on Netflix.
High Fidelity by Nick Hornby - An oldie but goodie that just came out streaming on HULU, although you can watch the film on DVD from MI. British journalist Hornby's first novel about Rob Fleming, a "Generation X" pop music fanatic and record store owner, never fails to bring a slow smile with its dry humor. Does pop music fandom set the stage for an unhappy life or does an intense love of sad pop songs delay one's own coming of age? To be sure, you'll be laughing alongside Rob Fleming whether you're reading the book or watching the movie.
The Luminaries by Eleanor Catton - A murder mystery set in a remote gold-mining frontier town in 19th-century New Zealand. Weary Englishman Walter Moody arrives in 1866, intent on making his fortune on the New Zealand coast. Instead, he stumbles upon several suspicious events, town secrets and more intrigue. Catton's 834-page novel won the Man Booker Prize in 2013 but every page is worth reading. The television series by the same name was filmed on location in New Zealand and began streaming on STARZ in February. Also available as an eBook.
Nomadland: Surviving America in the Twenty-First Century by Jessica Bruder - A non-fiction book that examines a relatively recent subculture of low-income seniors who trade mortgages for vehicles, traveling between work sites and surviving on seasonal employment to supplement their social security income. Journalist Bruder takes to the road for a compelling look at a growing trend of transient life -- older Americans trying to make the best of a tough situation. Bruder's book was named a 2017 Notable Title by the New York Times. The 2020 feature film by the same name starring Frances McDormand received four Golden Globe nominations, including Best Motion Picture for Drama and is currently streaming on HULU. Also available as an eBook.
White Tiger by Aravind Adiga - Balram Halwai is a charismatic entrepreneur in India -- and a murderer. Over the course of seven nights, Balram tells his terrible story of how he became successful, surviving with nothing but his wits. Adiga's debut novel won the 2008 Man Booker Prize. The 2020 film by the same name was filmed on location in Delhi and began streaming in January on Netflix.