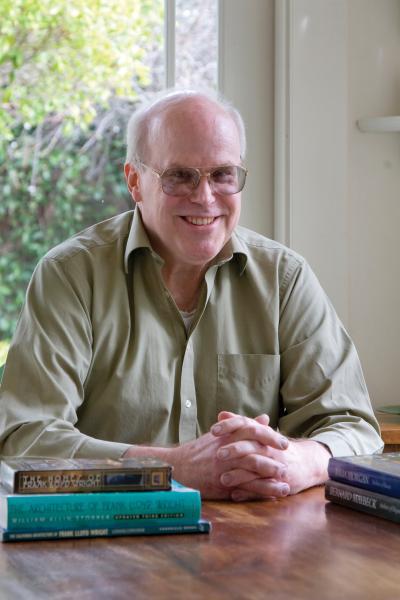 Between 1909 and 1959, Frank Lloyd Wright designed a total of 36 structures on 28 sites along the West Coast, from Southern California to Seattle. Other than the Marin County Civic Center and the Hollyhock House in Los Angeles, most of these buildings are not known to the general public. Architectural historian Mark A. Wilson covers these little known buildings and more in his new book Frank Lloyd Wright on the West Coast.
Besides 200 new color photos and dozens of never-before seen archival images, Frank Lloyd Wright on the West Coast, has the untold stories of Wright's "other women", his strong-minded female clients who got Wright to make significant changes to his designs for their homes. Join us for Mr. Wilson's anecdote filled lecture on Wright's West Coast oeuvre and his tumultuous life, illustrated with never-before seen archival images. Questions will be encouraged and there will be an opportunity to buy signed copies of his book at a special price.
Mark Anthony Wilson is an architectural historian who has written and lectured about Bernard Maybeck, and Julia Morgan, for over 35 years. He holds a BA in History from UC Berkeley, and an MA in History and Media from Cal State University East Bay. He teaches art history at Santa Rosa Community College, and created a course on Julia Morgan, and one on Bernard Maybeck, for UC Berkeley Extension. Mr. Wilson was a lecturer for the National Trust's Historic Real Estate Program in cities throughout the United States, and wrote a weekly column on architecture for the Knight-Ridder chain of newspapers in the East Bay for eight years. His feature articles on architecture, history, and travel have appeared in the New York Times, Los Angeles Times, San Francisco Chronicle, San Jose Mercury, Sacramento Bee, Christian Science Monitor, and USA Today, among others. His previous books were Julia Morgan: Architect of Beauty, and Bernard Maybeck: Architect of Elegance, his fourth book on California architecture. His fifth book, Frank Lloyd Wright on the West Coast, was released in September of 2014.
Meet the Author(s)
Questions?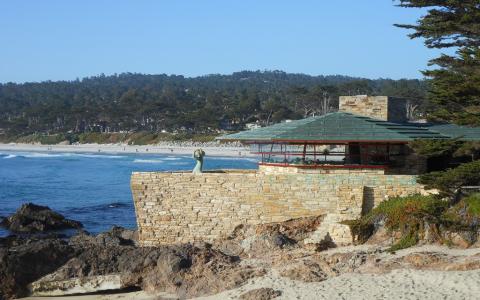 Register now by using the form below or calling 415-393-0101.
Future Meet the Author(s)
Sep 8 - 6:00pm
Profits of Labor: A History of California's Chinese Immigrant Miners, Merchants, and Workers -- a VIRTUAL EVENT on Zoom
with Professor Sue Fawn Chung