Join MI member Phil Williams, the author of Murder in Seven Dials, for a riviting staged reading of his new play Burning.
On December 7th, 1776, an American sympathizer known by his alias as "Jack the Painter" attempted to cripple Britain's Royal Navy by burning its Dockyards.'Burning' is the story of how his actions terrorized England at a critical time in the Revolutionary War, giving the British Government an excuse to pass the American High Treason Act; like the Patriot Act it permitted arrest and indefinite incarceration of enemy combatants without trial.
This dramatization draws on Jack's published 'confession', his interrogation by Sir John Fielding -founder of the Bow Street Runners, Britain's first detective force; and the transcript of Jack's trial at the Winchester Great Hall.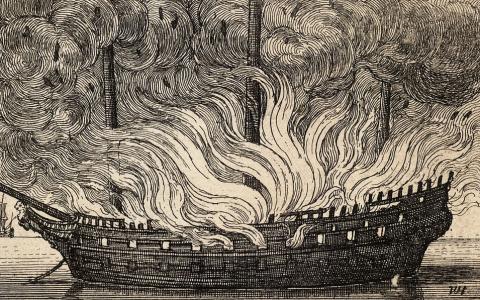 Register now by using the form below or calling 415-393-0101.