Carleton Watkins is best known for his pictures of Yosemite Valley and the nearby Mariposa Grove of giant sequoias, pictures that were the most important documents that motivated the world's first act of landscape conservation, the national park idea.
Drawing on recent scholarship and fresh archival discoveries, author Tyler Green reveals how Watkins didn't just reflect his time, but acted as an agent of influence. This telling of Watkins's story will fascinate anyone interested in American history; the West; early American science and how art and artists impacted the development of American ideas, industry, landscape, conservation, and politics.
BIO
Tyler Green is an award-winning critic and historian. He is the producer and host of The Modern Art Notes Podcast, America's most popular audio program on art, and was previously the editor of the website Modern Art Notes, which published from 2001 to 2014. This is his first book.
Activities
Admission:
Members FREE
Public $15
Members of Alta Magazine FREE
Register now ›
Questions?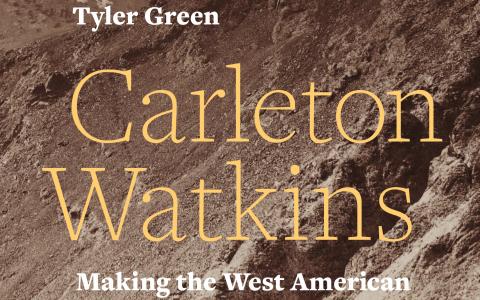 Register now by using the form below or calling 415-393-0101.