Friday, December 3, 2021 - 6:00pm

CinemaLit is Live Again!
After more than a year of Friday night CinemaLit discussions on Zoom, we're going live again at the Mechanics' Institute screening room. Join us at 6pm for a film followed by a lively discussion. Concessions have returned, along with wine service!
All attendees must wear masks and bring proof of vaccination.
CinemaLit December 2021 Season Finale
December 3 – Fiddler on the Roof (1971), 181 minutes, directed by Norman Jewison, starring Topol, Norma Crane, and Leonard Frey.
The musical film version of Fiddler on the Roof is fifty years old. If anything, it now looks and sounds better than it did on its premiere in 1971. The story of Tevye, a poor Jewish dairyman "scratching out a living" to feed his family as tsarist Russia moves toward revolution, is more relevant and moving than ever. The film is filled to capacity with great songs, including "Tradition," "Matchmaker, Matchmaker," "If I Were a Rich Man," and "Sunrise, Sunset." It continues to speak to matters critical to the modern world - religion and religious intolerance, family bonds, marriage rights (and rites), dislocation and exile, and the maintenance of cultural identity in an ever changing world. But Fiddler's somber themes never overwhelm its abundant humor, heart, and spirit of celebration. L'Chaim!
Matthew Kennedy, CinemaLit's curator, has written biographies of Marie Dressler, Joan Blondell, and Edmund Goulding. His book Roadshow! The Fall of Film Musicals in the 1960s, was the basis of a film series on Turner Classic Movies.
"I don't have a favorite film," Matthew says. "I find that my relationships to films, actors, genres, and directors change as I change over the years. Some don't hold up. Some look more profound, as though I've caught up with their artistry. I feel that way about Garbo, Cary Grant, director John Cassavetes, and others."
"Classic films have historical context, something only time can provide," Matt observes. "They become these great cultural artifacts, so revealing of tastes, attitudes, and assumptions."
MI Members Free
Public sliding scale Free to $10
Register with Eventbrite below.
CinemaLit Films
Questions?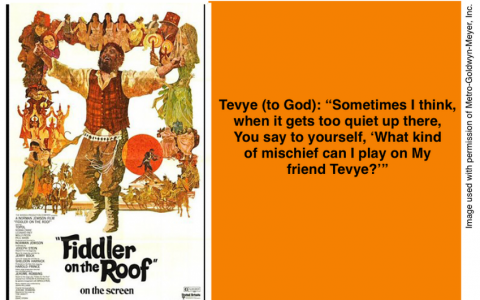 Register now by using the form below or calling .