Masks are strongly encouraged for unvaccinated individuals.
May 13 – The Parallax View (1974) 102 min, directed by Alan J. Pakula, starring Warren Beatty and Hume Cronyn
Joe Frady is an independently minded journalist investigating a dynamite story: the mysterious deaths of witnesses to a political assassination. The masterful direction of Pakula (Klute, All the President's Men) brings accumulating dread and mystery, while the film never slackens its uncompromising commentary on modern America. Pakula makes stunning use of urban and rural locations, interior spaces, and national symbols to tell a deeply disturbing story of power and unimaginable corruption in an America brutalized by assassinations, Vietnam, and Watergate.
This film will be introduced and hosted by film critic and CinemaLit Curator Emeritus, Michael Fox.
(Image used with permission of Paramount Pictures)
CinemaLit / May 2022 – Thrillers!
May is nail-biting month at CinemaLit. We're featuring an array of thrillers designed to provoke, outrage, and frighten with their barely exaggerated plausibility in our current era. Seven Days in May (1964), The Parallax View (1974), Seconds (1966), and The President's Analyst (1967) play on themes particularly effectively when aiming to shiver the spine and stimulate the brain – psychology, politics, paranoia, romance, technology, top-secret organizations, and law enforcement. Each comes with the irresistible question: "Could this actually happen?" Or even more chilling: "Has this already happened?"
Matthew Kennedy, CinemaLit's curator, has written biographies of Marie Dressler, Joan Blondell, and Edmund Goulding. His book Roadshow! The Fall of Film Musicals in the 1960s, was the basis of a film series on Turner Classic Movies.
"I don't have a favorite film," Matthew says. "I find that my relationships to films, actors, genres, and directors change as I change over the years. Some don't hold up. Some look more profound, as though I've caught up with their artistry. I feel that way about Garbo, Cary Grant, director John Cassavetes, and others."
"Classic films have historical context, something only time can provide," Matt observes. "They become these great cultural artifacts, so revealing of tastes, attitudes, and assumptions."
MI Members Free
Public sliding scale Free to $10
Register with Eventbrite below.
CinemaLit Films
Questions?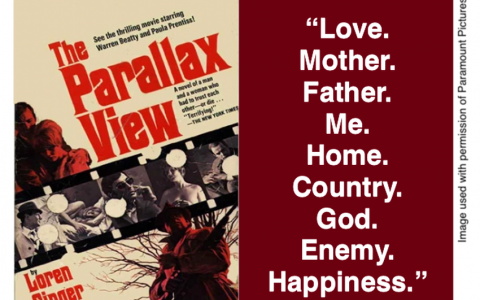 Register now by using the form below or calling 415-393-0116.