Cosponsored by New York Review Books, City Lights Booksellers & Publishers & The Fromm Institute for Lifelong Learning
A VIRTUAL Event on Zoom
A three day celebration of the 150th birthday of France's most famous and provocative woman writer Sidonie-Gabrielle Colette (1873-1954) and the re-printing of her beloved novel Cheri and The End of Cheri (New York Review Books). This includes an online panel with internationally known translators and biographers, a performance of Colette Uncensored performed by renowned Bay Area actress Lorri Holt and CinemaLit film feature Cheri starring Michelle Pfeiffer!
Colette's Chéri (1920) and its sequel, The End of Chéri (1926), are widely considered her masterpieces. Paul Eprile's new translation of these two celebrated novels brings out a vivid sensuality and acute intelligence that past translations have failed to capture. In sensuous, elegant prose, the two novels explore the evolving inner lives and the intimate relationship of an unlikely couple: Léa de Lonval, a middle-aged former courtesan, and Fred Peloux, twenty-five years her junior, known as Chéri. The two have been involved for years, and it is time for Chéri to get on with life, to make something of himself, but he, the personification of male beauty and vanity, doesn't know how to go about it. It is time, too, for Léa to let go of Chéri and the sensual life that has been hers, and yet this is more easily resolved than done. Chéri marries, but once married he is restless and is inevitably drawn back to his mistress, as she is to him. And yet to reprise their relationship is only to realize even more the inevitability of its end. That end will come when Chéri, back from World War I, encounters a world that the war has changed through and through. Lost in his memories of time past, he is irremediably lost to the busy present.
Paul Eprile's vivid new translation of Chéri and The End of Chéri brings all the savage tenderness of Colette's two-part masterpiece to life. These great novels of the erosion time wreaks upon desire and the inevitably tragic fate of civilization's discontents beautifully reflect their moment—from the conclusion of the Belle Époque to the aftermath of the first World War. Yet English language readers today will recognize much of their own world, with its irrevocable chasm between past and present, in these subtle, crystalline, pages. —Susan Stewart
We call her great, for her gift to us is not limited to the art of writing: it is the gift of a culture.—Rosemary Tonks, The New York Review of Books
Colette writes like a fencer, in controlled, impressionistic sallies. . . .Eprile's exquisite translation catches the glint, now songlike and now savage, of Colette's sentences, her dialogues filed to a point. — Yasmine Seale, 4 Columns
Sidonie-Gabrielle Colette [1873-1954], was born in the village of Saint-Sauveur-en-Puisaye, where she led an idyllic childhood. At the age of twenty, she married Henri Gauthier-Villars, known as Willy, a Parisian man of letters under whose name she published the Claudine novels. Separated from Willy in 1905, Colette supported herself as an actress before establishing her own reputation as a writer. She was celebrated in later years as one of the great figures of twentieth-century French life and letters, and was the first woman to be accorded a state funeral by the French Republic.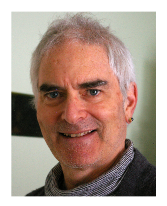 Paul Eprile is a publisher, poet, and translator. He was a co-winner of the 2018 Annual Translation Prize of the French-American Foundation for his translation of Jean Giono's Melville, which was published by NYRB Classics. He lives on the Niagara Escarpment in Ontario, Canada.
Judith Thurman is the author of Secrets of the Flesh: A Life of Colette and of Isak Dinesen: The Life of a Storyteller, which won the National Book Award for Biography in 1983. She is a widely published literary critic, cultural journalist, and translator of poetry.
Zack Rogow is the author, editor, or translator of more than twenty books or plays. His translations of French literature include two books by Colette, Shipwrecked on a Traffic Island and Other Previously Untranslated Gems, co-translated with Renée Morel; and the novel Green Wheat, short-listed for the PEN/Book-of-the-Month Translation Prize. Rogow coauthored the play Colette Uncensored, which had its first staged reading at the Kennedy Center in Washington DC, and ran in London, Catalonia, San Francisco, and Portland, and was included in the Fête de Colette on Thursday night. He has received the PEN/Book-of-the-Month Club Translation Prize for his co-translation of Earthlight by André Breton, and the Northern California Book Reviewers Award in Translation for his English version of George Sand's novel Horace.
.
Mechanics' Institute members & cosponsors Free
Public sliding scale, $5 to $10
Books by Colette -- Cheri and The End of Cheri, and The Pure and the Impure will be provided by City Lights Booksellers & Publishers. They will be available in the Events Office (Room 406) or onsite at the other Fête de Colette programs. Books can be paid for and picked up at the Events Office, or purchased online at City Lights Booksellers and Publishers.
Reserve a copy when you make your reservation.
Meet the Author(s)
Admission:
Members of Mechanics' Institute & Cosponsors Free
Public sliding scale $5 to $10
Register now ›
Questions?
Register now by using the form below or calling 415-393-0116.
Future Meet the Author(s)
Feb 9 - 6:00pm
Chinese New Year and The Year of the Rabbit: What Will It Bring?-- ONSITE at Mechanics' Institute
with renowned Bay Area author Maxine Hong Kingston and historian and former Chinese New Year parade director David Lei