Cosponsored by New York Review Books, City Lights Booksellers & Publishers & The Fromm Institute for Lifelong Learning
A three day celebration of the 150th birthday of France's most famous and provocative woman writer Sidonie- Gabrielle Colette (1873-1954) and the re-printing of her beloved novel Cheri and The End of Cheri (New York Review Books). This includes an online panel with internationally known translators and biographers, a performance of Colette Uncensored performed by renowned Bay Area actress Lorri Holt and CinemaLit film feature Cheri starring Michelle Pfeiffer!
Live performance followed by talk-back with the audience.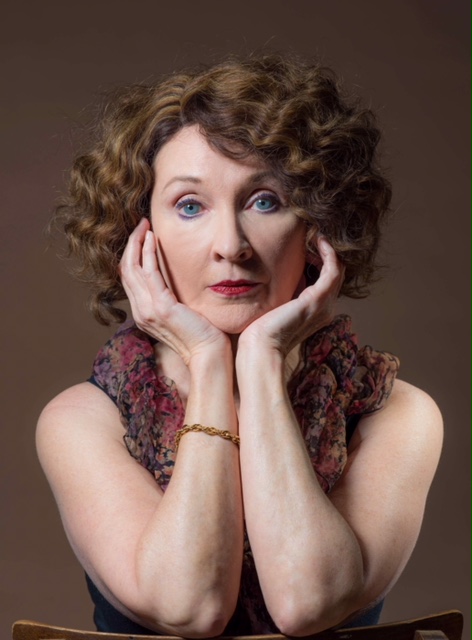 Colette Uncensored is a one-woman show about the amazing life of the French author Colette (1873–1954). Colette wrote the books that the movies Gigi and Cheri were based on, as well as fifty other works. She blazed trails in many areas, from women's empowerment, to respect for nature, to sexual liberation. The play features one actress playing Colette and nine other characters from the author's life. In the current political climate, audiences resonate deeply with the play's bold themes. Coauthor and actress Lorri Holt first performed Colette Uncensored as a staged reading at the Kennedy Center in Washington DC. She then brought the play to The Marsh theater in San Francisco and Berkeley, receiving standing ovations and excellent reviews. The show was nominated by the Bay Area Theatre Critics Circle for Outstanding Solo Performance, and by Theatre Bay Area for Outstanding Production of a Solo Show. Later directed by Jayne Wenger and with a revised script, Colette Uncensored ran at the Canal Café Theatre in London; at the Presidio Theatre in San Francisco; at Cerimon House in Portland, Oregon; and in the Catalan language in Barcelona in 2022, each time receiving enthusiastic audience responses.
Lorri Holt is a longtime leading actress in the SF Bay Area. She was a company member for ten years with SF's groundbreaking Eureka Theatre, where she was featured in more than two dozen productions, and originated the role of Harper Pitt in Tony Kushner's Angels in America. Ms. Holt's regional and international theatre credits include featured & leading roles at Berkeley Rep, American Conservatory Theater, The Wilma in Philadelphia, Birmingham Rep (England), London's Barbican Theatre, La Jolla Playhouse, Actors Theater of Louisville, The Rave Festival (NYC), San Francisco Playhouse, San Jose Rep, TheatreWorks, MTC, The Aurora, & long-running commercial productions in San Francisco. Lorri originated the title role in the solo show Who Killed Sylvia Plath? by Lynne Kaufman, at The Marsh in S.F., which received an award for Best Full-Length Performance at the Marsh International Solo Festival in 2020. She also stars in her own solo show, Colette Uncensored, about the life & work of the famous French writer, which she co-wrote with poet & translator Zack Rogow. Colette Uncensored has been performed at The Marsh (SF & Berkeley), London's Canal Café Theatre, Cerimon House in Portland, and earlier this year at SF's beautiful Presidio Theatre. The show was nominated for Best Solo Production and Best Solo Performance by Theater Bay Area & BATCC. Ms. Holt is also an award-winning writer of short stories and essays, and is at work on a memoir about her years with The Eureka.
Zack Rogow is the author, editor, or translator of more than twenty books or plays. His translations of French literature include two books by Colette, Shipwrecked on a Traffic Island and Other Previously Untranslated Gems, co-translated with Renée Morel; and the novel Green Wheat, short-listed for the PEN/Book-of-the-Month Translation Prize. Rogow coauthored the play Colette Uncensored, which had its first staged reading at the Kennedy Center in Washington DC, and ran in London, Catalonia, San Francisco, and Portland, and was included in the Fête de Colette on Thursday night. He has received the PEN/Book-of-the-Month Club Translation Prize for his co-translation of Earthlight by André Breton, and the Northern California Book Reviewers Award in Translation for his English version of George Sand's novel Horace.
Books by Colette -- Cheri and The End of Cheri, and The Pure and the Impure will be provided by City Lights Booksellers & Publishers. They will be available in the Events Office (Room 406) or onsite at the other Fête de Colette programs. Books can be paid for and picked up at the Events Office, or purchased online at City Lights Booksellers and Publishers.
Reserve a copy when you make your reservation.
Members of Mechanics' Institute & Cosponsors & Friends of Lorri Holt $20
Public $25
Register with Eventbrite below.
Meet the Author(s)
Admission:
Members of MI & cosponsors & Friends of Lorri Holt $20
Public $25
Register now ›
Questions?
Register now by using the form below or calling 415-393-0116.
Future Meet the Author(s)