Writing a book is arguably the easy part. Getting it polished, published and then having the world take notice... well, that takes industry knowledge and well-placed connections. Ask any bestselling author. They will tell you that connecting with other writers and knowing the right people in the publishing business can make a huge difference in your writing career.
Luckily, one of the best writer's conferences in the country will take place in San Francisco in February. The 2019 San Francisco Writers Conference will feature over 100 presenters including bestselling authors, literary agents, editors and publishing industry experts of all kinds. Perhaps YOU should be there, too.
Whether you are a newbie writer or a past attendee curious about the big changes for the SFWC this year, join us for this informational pre-event networking session. The organizational team for the 16th Annual San Francisco Writers Conference will outline what this year's event will offer and the surprising ways writers will benefit from attending.
This free session features SFWC Director Laurie McLean (and she is also founder of Fuse Literary), SFWC Marketing/Communications Director Barbara Santos (she was also the co-director of the Maui Writers Conference), Registration Director Rich Santos (the guy who keeps the event running smoothly), Operations Director Lissa Provost (she is also overseeing the new SFWC Poetry Summit) and Website/Volunteer Director Linda Lee (who will reveal what it takes to be a volunteer at the event).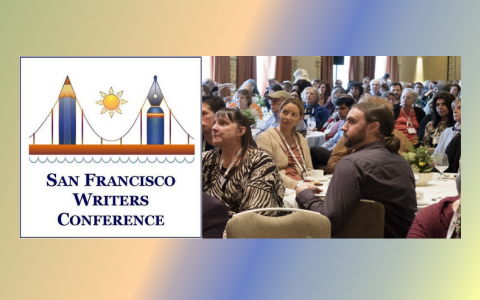 Register now by using the form below or calling 415-393-0101.