This meeting will take place over Zoom. To receive an invitation to the meeting, please sign up using the Eventbrite link below. You will receive an invitation and a link to Zoom two days before the event.
If you have not received a Zoom link by the day before the event, please contact us at [email protected]
Author Maggie O'Farrell talks with Philippa Kelly, Resident Dramaturg for the California Shakespeare Theater, cosponsored by Cal Shakes
England, 1580: The Black Death creeps across the land, an ever-present threat, infecting the healthy, the sick, the old and the young, alike. The end of days is near, but life always goes on in this national best seller and winner of the Women's Prize for Fiction.
Meanwhile, a young Latin tutor—penniless and bullied by a violent father—falls in love with an extraordinary, eccentric young woman. Agnes is a wild creature who walks her family's land with a falcon on her glove and is known throughout the countryside for her unusual gifts as a healer, understanding plants and potions better than she does people. Once she settles with her husband on Henley Street in Stratford-upon-Avon she becomes a fiercely protective mother and a steadfast, centrifugal force in the life of her young husband, whose career on the London stage is taking off when his beloved young son succumbs to sudden fever.
This novel is a luminous portrait of a marriage, a shattering evocation of a family ravaged by grief and loss, and a tender and unforgettable re-imagining of a boy whose life has been all but forgotten, and whose name was given to one of the most celebrated plays of all time, Hamnet is mesmerizing new novel from one of Great Britain's most gifted writers.
Maggie O'Farrell was born in Northern Ireland in 1972, grew up in Wale and Scotland and now lives in Edinburgh. She is the author of The Hand That First Held Mine (winner of the Costa Novel Award); Instructions for a Heatwave; This Must Be the Place; and most recently acclaimed, I Am, I Am, I Am: Seventeen Brushes with Death. Photo by Murdo MacLeod
Philippa Kelly (PhD Shakespeare) is Resident Dramaturg for the California Shakespeare Theater. She has published 11 books and 98 articles , her latest edited book being Diversity, Inclusion and Representation in Contemporary Dramaturgy: Case Studies From the Field. She is proud to lead a year-round community theater group entitled Berkeley Theater Explorations, the purpose of which is to make dramaturgy foundational to community theater appreciation – in other words, to make theater-going an active practice rather than a passive form of consumption.
Cosponsored by
buy books online at www.alexanderbook.com
Members of Mechanics' Institute and Cal Shakes Free
Public sliding scale, Free or $10
Register with Eventbrite below.
If the green TICKET button is not immediately visible, scroll down on the right in the Eventbrite window until it appears
Meet the Author(s)
Admission:
Members of Mechanics' Institute and Cal Shakes Free
Public Free to $10
Register now ›
Questions?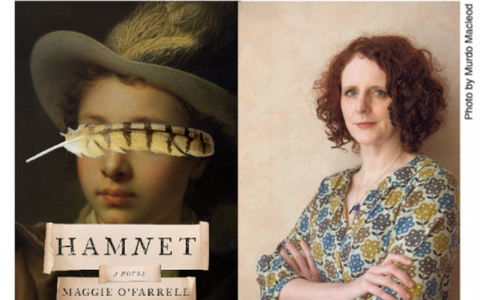 Register now by using the form below or calling 415-393-0101.
Future Meet the Author(s)