Directed by Victor Sjostrom | Lon Chaney, Norma Shearer
Lon Chaney is pathetic, heroic, and oddly dignified in his role as Paul Beumont, a dedicated but naïve scientist who loses his work and his wife to a wealthy, unscrupulous patron. After taking refuge in a circus as the wildly successful clown known only as He Who Gets Slapped, Beaumont falls in love with another performer, the beautiful Consuelo. But can a sad clown with a mysterious past ever count on a happy ending? The cast of this delightful, beautifully shot and acted melodrama includes Norma Shearer as Consuelo, and John Gilbert as Bezano, the daredevil horseback rider she truly loves.
Images with permission of Warner Bros.
CinemaLit Films
Questions?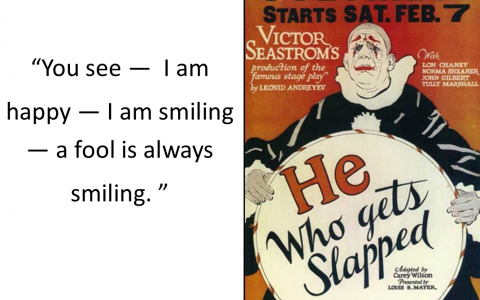 Register now by using the form below or calling 415-393-0101.