Friday, November 6, 2020 - 12:00pm to 1:30pm

Produced In partnership with the San Francisco Writers Conference.
This event will take place via Zoom - please register via the Register Now button (to your right)
and the Zoom credentials will be sent to you prior to the class.
In this workshop, we will explore poems that live in a liminal space. Hybrid poetics blurs the lines between poetry and other literary genres. The benefits of hybrid writing are many; it provides writers with opportunities to explore and expand writing practices, especially for those who are writing to make the invisible visible. Participants will survey a sampling of hybrid poems and have an opportunity to take liberties with a variety of genres, styles, and techniques and leave class with a literary chimera of their own.
MK Chavez is the award-winning author of Mothermorphosis and Dear Animal. Chavez is co-curator of the reading series Lyrics & Dirges, co-director of the Berkeley Poetry Festival, and has been a guest curator of the reading series at Berkeley Art Museum and Pacific Film Archive. She is the Poetry Editor for Rivet Literary Journal and guest editor at Nomadic Press. Chavez has been a visiting instructor at Stanford University, San Francisco State University, Mills College, and Hedgebrook. She is the recipient of an Alameda County Arts Leadership Award, the PEN Oakland Josephine Miles Award. Her recent publications can be found in bags of coffee from Nomadic Coffee and on the Academy of American Poets Poem-A-Day series.
For each class, we reserve the right to cancel at any time and issue a full refund. If you are unable to attend your class, please email [email protected] at least ten days prior to receive a refund. All fees must be paid at the time of registration.
Classes
Location:
Offsite: See description for location
Questions?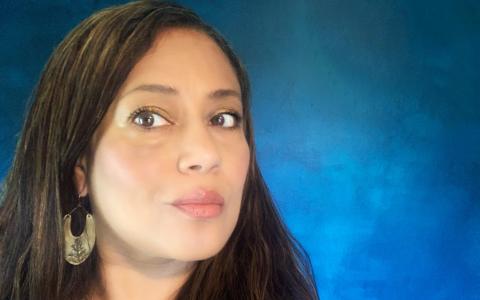 Register now by using the form below or calling .