Though never an official member of the Surrealist group, Georges Bataille shared its fundamental cry of revolt even as he styled himself as its enemy within. Mild-mannered librarian by day, debauched libertine by night, Bataille authored several classic works of pornographic literature, political economy, sacred sociology, and atheological autobiography, all of which carry the Surrealist ambition. This talk will trace Bataille's engagement with Surrealism from the 1920s to the 1950s, through Documents, Acéphale, and The Accursed Share.
From November 5 though the 20th of 2019, the Bay Area celebrates the 100th anniversary of Surrealism. City Lights Booksellers and Publishers and collaborators present a festival of lectures, panel discussions, film screenings, music, and performance exploring the historic, aesthetic, and political aspects of surrealism with a particular focus on the remarkably international, diverse character of the movement. https://www.insidethemagneticfields.net/
Stuart Kendall is a writer, editor, and translator working at the intersections of philosophy, poetics, visual culture, and design. He is the author of a biography of Georges Bataille and translator of seven volumes of Bataille's writing, alongside works by Paul Éluard, Maurice Blanchot, Guy Debord, and others. A review in the journal French Studies described him as "arguably the most skillful translator Georges Bataille has in the English language." He teaches in MFA Design program at the California College of the Arts.
Mark Calkins, PH.D. (Moderator) is on the Lecturer Faculty in the Department of Comparative and World Literature, College of Liberal and Creative Arts, San Francisco State University. He has been the moderator of Mechanics' Institute's dedicated Proust Group for over eighteen years.
Meet the Author(s)
Admission:
Members of Mechanics' Institute Free
Friends of City Lights Free
Public $10
Register now ›
Questions?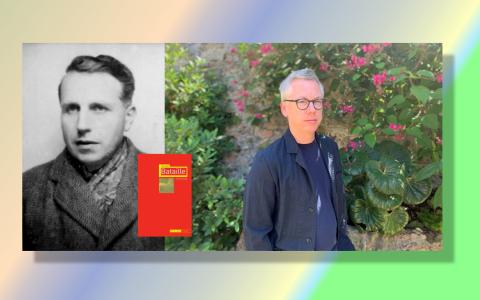 Register now by using the form below or calling 415-393-0101.
Future Meet the Author(s)