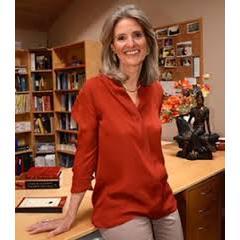 In partnership with Litquake...
Writing about loss, death, and traumatic events can be healing. But the books can be a bummer for readers unless the material is alchemized with style and skill. In this workshop, Katy Butler, known for her bestselling memoir Knocking on Heaven's Door: The Path to a Better Way of Death, about caring for her dying parents, will show you how to find the upward arcs in your story and transform the "straw" of ordinary memory into the "gold" of a narrative that can electrify readers. Knocking on Heaven's Door was a major bestseller, named a Notable Book by The New York Times, a Buzz Book by Independent Booksellers Assoc., and one of the year's Ten Best Memoirs by Publishers Weekly.
Members use promo code MCM2018.