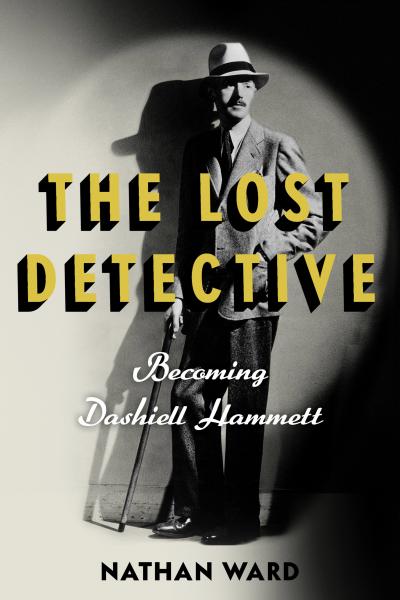 While Hammett's life on center stage has been well-documented, the question of how he got there has not. That largely overlooked phase is the subject of Nathan Ward's new book. Hammett's childhood, his life in San Francisco, and especially his experience as a detective deeply informed his writing and his characters, from the nameless Continental Op, hero of his stories and early novels, to Sam Spade and Nick Charles. The success of his many stories in the pulp magazine Black Mask following his departure from the Pinkertons led him to novels; he would write five between 1929 and 1934, two of them, The Maltese Falcon and The Thin Man, now American classics. Though he inspired generations of writers, from Chandler to Connelly and all in between, after The Thin Man he never finished another book, a painful silence for his devoted readers; and his popular image has long been shaped by the remembrance of Hellman, who knew him after his literary reputation had been made.
Based on original research across the country, The Lost Detective is the first book to illuminate Hammett's transformation from real detective to great American detective writer, throwing new light on one of America's most celebrated and remembered novelists and his world.
Co-sponsored by ZYZZYVA

Nathan Ward lives in Brooklyn, New York, not that far from the waterfront that figures in his first book, Dark Harbor: The War for the New York Waterfront. Before writing books, he worked on the staffs of American Heritage and Library Journal, and has written for the Village Voice, NY Times, Wall Street Journal, and many other publications. With the late W.C. Heinz, he edited a boxing anthology, The Book of Boxing, and in 2014 published an ebook, The Amateur, about the KGB agent Rudolf Abel's career as a painter and spy in Cold War New York.
David B. Fechheimer is a private investigator and considered the foremost independent detective in the United States. He earned a B. A. in English Literature from San Francisco State University. After reading Dashiell Hammett's "The Maltese Falcon", he was inspired to apply to the Pinkerton National Detective Agency, where he was employed as a detective from 1964 to 1966. From 1966 to 1976 he was vice president of the Lipset Service. Since 1976 he has operated a practice in San Francisco concentrated on federal criminal defense and commercial litigation. Early on, he worked for the lawyers who won acquittals for Huey Newton, Los Siete de la Raza, Angela Davis, the Soledad Brothers, and Steven Soliah. More recently, he has participated in the defense of Patrick Hallinan, Tim McVeigh, John Walker Lindh, and Kobe Bryant. His film and television credits include: Francis Ford Coppola, "The Conversation"; Wim Wenders, "Hammett"; Barbet Schroeder, "L'Avocat de la Terreur"; BBC, "The Great Detectives"; PBS Frontline, "Snitch"; American Masters Series, "Dashiell Hammett". He is frequently invited to speak at law schools and meetings of lawyers' associations.
Don Herron, best known for leading The Dashiell Hammett Tour in San Francisco since 1977, is also author or editor of some twenty books. Four editions of his Dashiell Hammett Tour book have seen print, and City Lights released two editions of the guidebook The Literary World of San Francisco. In six volumes of The Selected Letters of Philip K. Dick Don assembled the mail of another local writer, now an iconic name in science fiction. And in the biography Willeford he surveyed cult crime writer Charles Willeford, who wrote his first novel holed up near the cable car turntable. For Hammett Tours see www.donherron.com/the-tour/current-walks/.
Oscar Villalon is the managing editor of ZYZZYVA. His essays and reviews have appeared in many publications, including VQR, Literary Hub, and the Los Angeles Times. He is the former Book Editor for the San Francisco Chronicle.
Meet the Author(s)
Admission:
Mechanics' Institute Members Free
ZYZZYVA Subscribers Free
Public $15
Register now ›
Questions?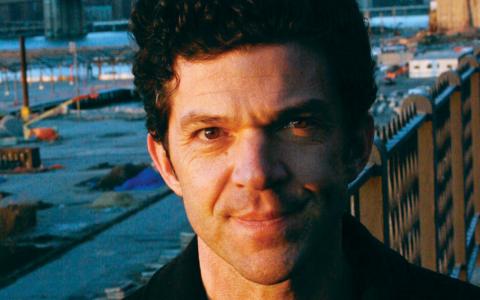 Register now by using the form below or calling 415-393-0101.
Future Meet the Author(s)