DUE TO COVID CONCERNS, THIS EVENT HAS BEEN POSTPONED TO MONDAY, JULY 25, 6:00 PM ONSITE AT MECHANICS INSTITUTE.
Please watch this site and make your reservations for Monday, July 25.
Cosponsored by City Lights Books & Publishing
Proof of vaccination and masks are required for onsite events.
Kiara and her brother, Marcus, are scraping by in an East Oakland apartment complex optimistically called the Regal-Hi. Both have dropped out of high school, their family fractured by death and prison. But while Marcus clings to his dream of rap stardom, Kiara hunts for work to pay their rent—which has more than doubled—and to keep the nine-year-old boy next door, abandoned by his mother, safe and fed.
 
One night, what begins as a drunken misunderstanding with a stranger turns into the job Kiara never imagined wanting but now desperately needs: nightcrawling. Her world breaks open even further when her name surfaces in an investigation that exposes her as a key witness in a massive scandal within the Oakland Police Department.
 
Rich with raw beauty, electrifying intensity, and piercing vulnerability, Nightcrawling marks the stunning arrival of a voice unlike any we have heard before.
Leila Mottley is an author native to Oakland, California, with an interest in reflecting on institutional and individual inequity, liberation, and joy through writing. Her debut novel, Nightcrawling, is forthcoming from Knopf on June 7, 2022. Leila has performed and run poetry workshops as the 2018 Oakland Youth Poet Laureate and has been published in Oprah Daily and The New York Times. (Photo credit: Magdalena Frigo)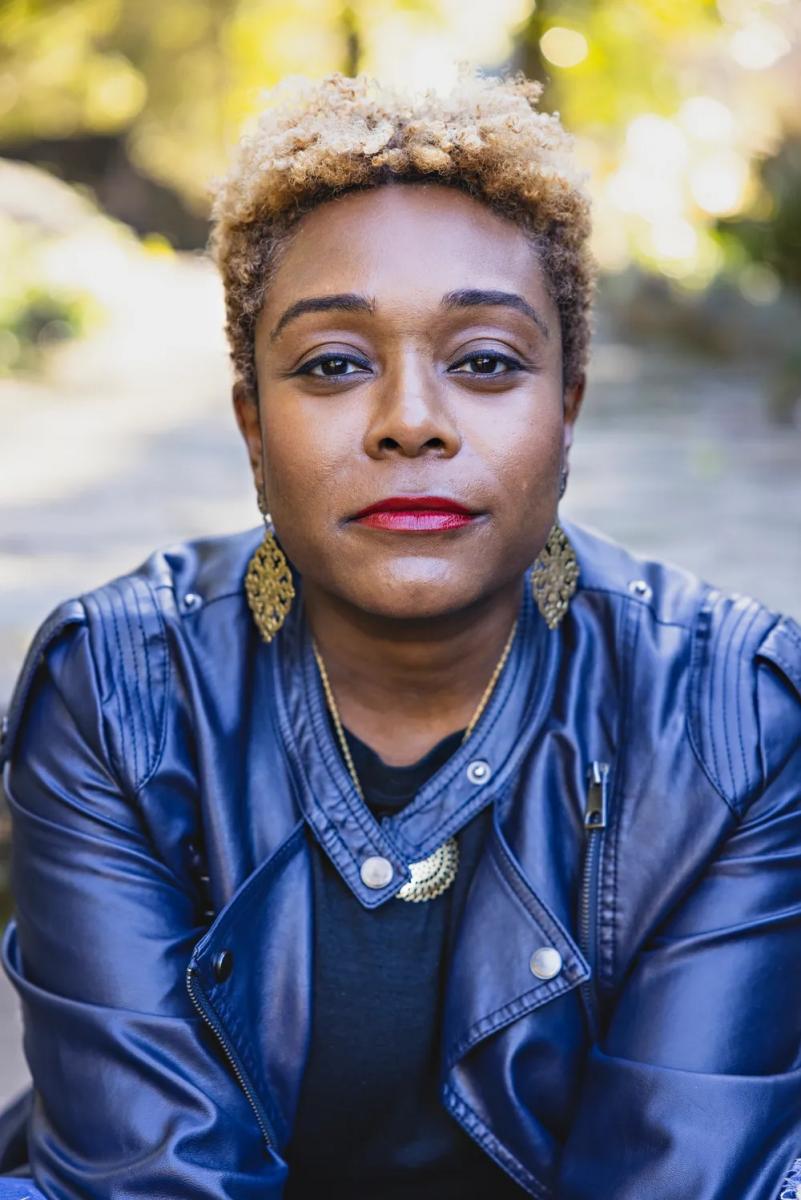 Margaret Wilkerson Sexton, born and raised in New Orleans, studied creative writing at Dartmouth College and law at UC Berkeley. Her most recent novel, The Revisioners, won a 2020 Janet Heidinger Kafka Prize, an NAACP Image Award for Outstanding Literary Work and a George Garrett New Writing Award; was a California and Northern California Book Award finalist, a 2020 Hurston/Wright Foundation Legacy Award Finalist and a Willie Morris Award for Southern Writing finalist; was nominated for the 2020 Simpson/Joyce Carol Oates Prize; and was a national bestseller as well as a New York Times Notable Book of the Year. Her debut novel, A Kind of Freedom, was long-listed for the National Book Award and the Northern California Book Award, won the Crook's Corner Book Prize, and was the recipient of the First Novelist Award from the Black Caucus of the American Library Association. Her work has been published or is forthcoming in Zyzzyva, The Paris Review; O, The Oprah Magazine; The New York Times Book Review; and other publications. She lives in Oakland with her family.
Programming in "Civil Rights, Artistic Diversity, Historical Reckoning: Exploring the Film, Literature, and Lives of Marginalized Communities" has been made possible in part by a major grant from the National Endowment for the Humanities: Democracy demands wisdom. Any views, findings, conclusions, or recommendations expressed in this program do not necessarily represent those of the National Endowment for the Humanities.
Books will be on sale at the event.
Reserve a copy when you make your reservation.
Mechanics' Institute and Friends of City Lights Books & Publishing Free
Public sliding scale, $5 to $10
Meet the Author(s)
Admission:
Members of Mechanics' Institute & Friends of City Lights Books & Publishing Free
Public Sliding Scale $5 to $10
Register now ›
Questions?
Register now by using the form below or calling 415-393-0116.
Future Meet the Author(s)