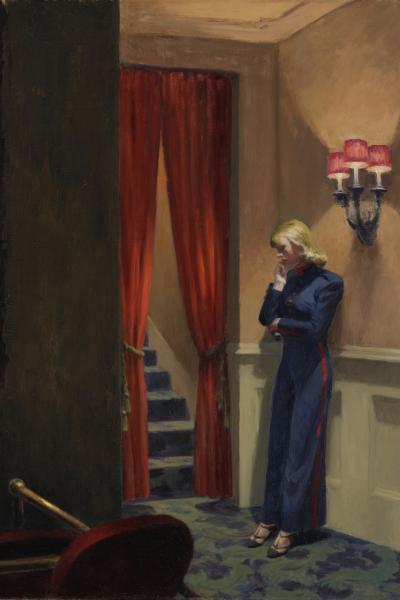 Sally, a new usherette, is the object of a lonely theater projectionist's desire. When anti-Semitic neighborhood criminals threaten the theater manager, Mr. Lowenstein, the entire staff grow worried about their safety at work and home. "The Projectionist" is a short story by Joe R. Lansdale based on the 1939 painting New York Movie by Edward Hopper.
"The Projectionist" is a short story in In Sunlight or in Shadow: Stories inspired by the paintings of Edward Hopper available for checkout or in-library use at the 2nd Floor service desk.
Fast Fridays is the latest addition to the Book Group series celebrating short reads. Join fellow members in a discussion of "The Projectionist."
Fast Fridays meets on the first Friday of the month (excluding holidays). All MI members are welcome to drop in to these meetings.
Fast Fridays Book Group Meetings
Questions?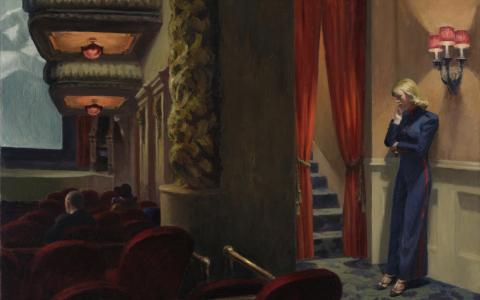 Future Book Group Meetings