Holed up with other mothers-to-be in a secret maternity home in Los Angeles, Scarlett Chen is far from her native China. When a new sonogram of Scarlett's baby reveals the unexpected, she panics, and escapes by hijacking a van and fleeing to San Francisco's bustling Chinatown. A River of Stars is a vivid examination of home and belonging, and a moving portrayal of a woman determined to build her own future.
BIOS
Vanessa Hua, a columnist at the San Francisco Chronicle, is author of Deceit and Other Possibilities. She received an Asian/Pacific American Award for Literature, a Rona Jaffe Foundation Writers' Award, a Steinbeck Fellowship in Creative Writing, and the San Francisco Foundation's James D. Phelan Award for fiction. Her work has appeared in The New York Times, FRONTLINE/World, PRI's The World, The Atlantic, ZYZZYVA, Guernica, and elsewhere. She lives in the San Francisco Bay Area with her husband and twins.
Beth Nguyen is the program director of the MFA writing program at the University of San Francisco. She Her books include her memoir, Stealing Buddha's Dinner, winner of the PEN/Jerard Award, the novel Short Girls, winner of an American Book Award, and the novel Pioneer Girl. Coeditor of the anthologies Contemporary Creative Nonfiction: I & Eye and 30/30: Thirty American Stories from the Last Thirty Years.
Meet the Author(s)
Questions?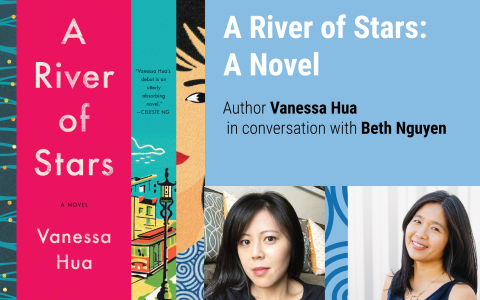 Register now by using the form below or calling 415-393-0101.
Future Meet the Author(s)