Directed by Raoul Walsh | James Cagney, Humphrey Bogart
Three men who shared a fox hole during WWI each take different paths. Lloyd Hart (Jeffrey Lynn) returns to practice law, Eddie Bartlett (James Cagney) drives a cab, and saloon-keeper George Hally (Humphrey Bogart) becomes a bootlegger. Their lives and fates intertwine throughout the twenties, to the stock market crash, and into the Great Depression. This film not only popularized the term "roaring twenties," but closes with a line ranked by the American Film Institute as the #1 last words of a gangster movie.
Images with permission of Waner Bros.
CinemaLit Films
Questions?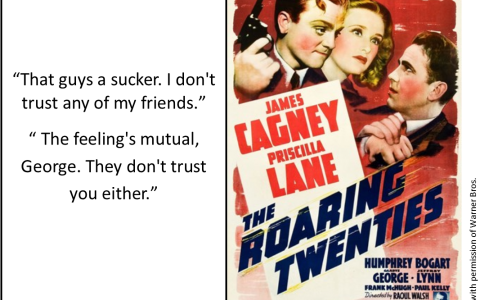 Register now by using the form below or calling 415-393-0101.