Friday, August 6, 2021 - 6:00pm

CinemaLit Summer Finale -- War and Peace (1956) 208 Minutes
In the 1950s, the American film industry went into a cold panic. Attendance dropped as millions huddled around their new televisions. Studios responded by giving moviegoers what they couldn't get at home – massive big screen spectaculars using state-of-the art filming and projection technology. Widescreen formats were perfected; color became increasingly common. It was the era of huge biblical epics such as The Robe, The Ten Commandments, and Ben-Hur. Of ornate musicals such as Oklahoma!, A Star is Born, The King and I, and Gigi, sweeping dramas such as Giant, The Big Country, and The Bridge on the River Kwai, and the glorified travelogues Cinerama Holiday and Around the Around in 80 Days.
War and Peace, an adaptation of Leo Tolstoy's mammoth 1869 novel of Napoleon's invasion of Russia, was financed and produced in the spirit of 1950s Big Moviemaking. An estimated 18,000 soldiers were used for the war scenes filmed in northern Italy. Factories in Italy and Switzerland worked overtime for months making 100,000 uniforms for cavalrymen, foot soldiers, and artillery crew. There were warehouses of helmets, armor, cannons, and "boots, boots, and more boots," according to a short "making of" documentary.
For all the impressive recreated battles at Austerlitz and Borodino, and Napoleon's retreat from Moscow, War and Peace is dominated by intimate love stories, intrigue, betrayal, honor, and forgiveness swirling around three central characters: Pierre (Henry Fonda), Natasha (Audrey Hepburn), and Prince Andrei (Mel Ferrer). No less than six screenwriters contributed to a 500-page script, while the average script is 100 pages. And even at that length, the resulting three and a half hour film is a major truncation of Tolstoy's novel.
King Vidor, associated with such small 1930s dramas as The Champ and Stella Dallas, would seem an odd choice to direct. But he also directed The Big Parade, a lavish drama of World War I from the late silent era. Reviews were mixed for War and Peace, but somehow he pulled it together into a coherent, rousing, and worthy filmization.
Matthew Kennedy, CinemaLit's curator, has written biographies of Marie Dressler, Joan Blondell, and Edmund Goulding. His book Roadshow! The Fall of Film Musicals in the 1960s, was the basis of a film series on Turner Classic Movies.
"I don't have a favorite film," Matthew says. "I find that my relationships to films, actors, genres, and directors change as I change over the years. Some don't hold up. Some look more profound, as though I've caught up with their artistry. I feel that way about Garbo, Cary Grant, director John Cassavetes, and others."
"Classic films have historical context, something only time can provide," Matt observes. "They become these great cultural artifacts, so revealing of tastes, attitudes, and assumptions."
INSTRUCTIONS FOR JOINING THE CINEMALIT SALON
First watch the selected film on Kanopy. All you will need is either a Mechanics' Institute library card, or a San Francisco Public Library card, which will give you access to Kanopy and its treasure trove of movies. Make a reservation for our CinemaLit Salon as usual via Eventbrite and watch the film on Kanopy at your leisure. You will receive a link to the Friday night CinemaLit salon on Zoom one day in advance, and then an additional reminder roughly two hours in advance. On the night of the salon click the Zoom link and join us.
If you do not receive a Zoom Link by 4:00 PM on the day of the event, contact Pam Troy at [email protected]
KANOPY INSTRUCTIONS
Mechanics' Institute members can now sign up for FREE access to Kanopy, a wonderful film streaming service. To sign up:
1. Click on THIS LINK.
2. Click on the large orange login button that reads, "Log in to milibrary."
3. Enter the 14-digit bar code from your MI Library card
4. Set up your account following Kanopy's instructions, including your email and a password.
5. Kanopy will send verification to your email address.
You'll be able to choose from a wonderful selection of films, including classics, pre-code, foreign films, and documentaries, including the films we've scheduled this month for CinemaLit.
If you are not a Mechanics' Institute member, consider membership and click HERE to join online:
Or, you can check with your public library to see if they are Kanopy members. If so, you may use your public library card to set up a Kanopy account.
Register with Eventbrite below.
If the green TICKET button is not immediately visible, scroll down on the right in the Eventbrite window until it appears.
CinemaLit Films
Questions?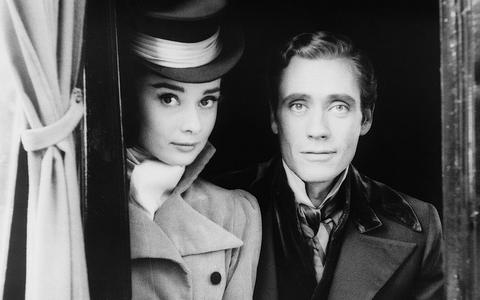 Register now by using the form below or calling .