Monday, February 1, 2021 - 6:30pm

to

Monday, May 31, 2021 - 8:00pm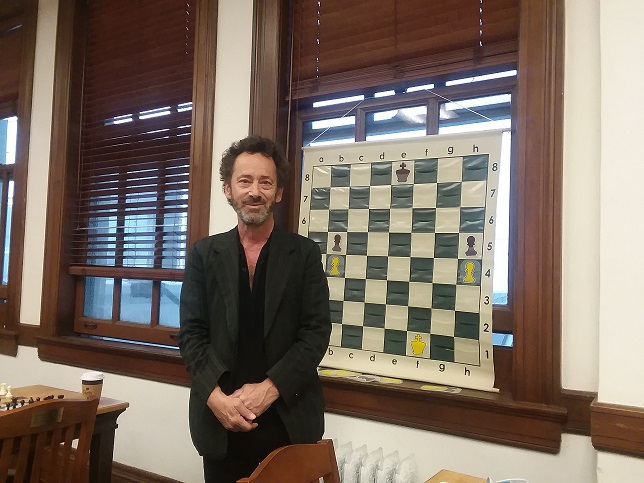 Celebrate your finest victories, and learn from your worst mistakes!
The key to success in chess lies in understanding your own games.
Where did I go wrong? Was that a good move/idea? What should I have done?
By correcting mistakes and incorrect thinking, and by developing a personal style and good chess habits, we can all improve our game. Each week we will go over participants' games sent in for review, turning the microscope on, advising in all aspects of your game: from the opening choices you make, to the endgame knowledge you should have. Join the class and discussion every Monday from 6:30pm to 8:00pm and bring your own games so everyone can learn in this active and dynamic class, where you get to examine games and learn master level strategy, thinking and technique in any phase of the game, using students' own games.
IDEAL for TNM & ThNM players who want to review their games played each week, and perhaps get a few plans in place for their next opponent on Tuesday!
$20 Mechanics' members. $25 for non-members. -- Registration is needed to receive the zoom link.
Course Date: Monday, Februar 1st and ongoing
Class time: Mondays 6:30-8pm