Available slides can be found by selecting either the presenter name or presentation title.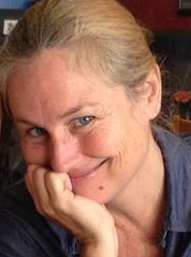 Deirdre Araujo, Manager Volunteer Services, Exploratorium, Effective Volunteer Management Roundtable Discussion
Elizabeth E. Barker, Ph.D., Stanford Calderwood Director, Boston Athenaeum, The Boston Athenaeum: Past, Present, Future
Rose Blustein, Librarian, Melbourne Athenaeum, Beneficient Neutrality: The Cultural Common Ground at Melbourne's Athenaeum
Judith Dwyer, Berwick Mechanics' Institute & Free Library, Performance Indicators: Are We Providing Services and Programming Valued by Our Community?
David Gallagher, Western Neighborhoods Project, Bootstrapping Community History
Lori Guidry, Librarian, Foundation Center West, Funding Reinvention: Grant Research for Independent Libraries and Nonprofits
Eve Hartley, Heritage Consortium PhD Candidate, University of Huddersfield, The Regeneration Game: Recognizing the Past in Order to Re-brand the Future
Natasha Isajlovic, San Francisco Lead, Foundation Center West, Funding Reinvention: Grant Research for Independent Libraries and Nonprofits
Brewster Kahle, Founder & Digital Librarian, Internet Archive, Keynote Presentation, Bringing Our Libraries Digital
Nick Kaufmann, Storyteller, Code for Maine; Organizer, Civic Makers Night @ Maine Charitable Mechanics Association, Humble Hackers: Civic Technology & The Modern Maine Mechanics
Woody LaBounty, Western Neighborhoods Project, Bootstrapping Community History
Benedict Leca, PhD, Executive Director Redwood Library and Athenaeum, Back to the Future: An Athenaeum for the Digital Age
Kirsten Loach, PhD student at Manchester Metropolitan University, Overcoming Challenges, Seizing Opportunities: Towards a Holistic Vision for Securing the Future of Our Heritage Roundtable Discussion, Uncovering the Hidden Gems of the Independent Libraries Association: What Does the Future Hold for Its Members? Conference Takeaways Panel
Bron Lowden, Vice-President, Mechanics' Institutes of Victoria, By the People, For the People: The Evolution and Future of Mechanics' Institutes in Australia
Jim Lowden, Researcher, Founder Mechanics' Institutes of Victoria, Survivention – Strategies for Survival to Century 22
Jim Lynch, TechSoup for Libraries, Digital Fundraising Tools: TechSoup for Libraries
David Madson, Fundraising Executive, Alameda Health System Foundation, When, Why and How? Capital Campaigns for the Small to Mid-size Library or Non-profit
Emma Marigliano, Librarian, The Portico Library, A Library for Manchester's Enlightened: Yesterday, Today, and Tomorrow
Anne Mitchell, Ancestry.com, Signposts Along the Trail to Self-Discovery
Mary Morganti, Former Director of Library & Archives (recently retired), California Historical Society, Planning for Disaster: A Case Study of Water Response & Recovery at the California Historical Society
Roger K Morris, AM, President, Association of Mechanics' Institutes and Schools of Arts of NSW [AMISA], Sydney Mechanics' School Of Arts [1833 - 2016]: Re-invention at 150 years of age
Megan Prelinger, Co-Founder, Prelinger Library, The Analog Library in a Digital World: Practices for a Busy Room
Lee Rainie, Director, Internet, Science and Technology Research, Pew Research Center, Author, Keynote Presentation, The Reinvention Recipe: One Part Desperation. One Part Aggravation. One Part Decimation. One Part Liberation.
Jim Schein, Opening Reception Speaker, 1854 San Francisco, Building on Solid Ground
Nina Simon, Executive Director, Santa Cruz Museum of Art & History, Keynote Presentation, The Art of Relevance
Erika Torri, Executive Director, La Jolla Athenaeum, Membership Libraries in the United States and the Founding and 25 Years of Meetings of the Membership Libraries Group (MLG) Conference Takeaways Panel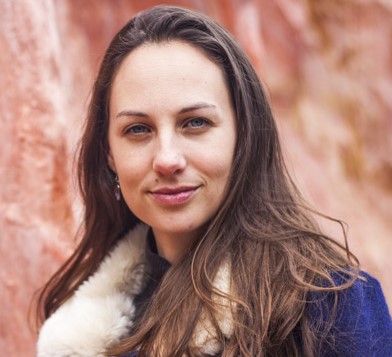 Amy Tsilemanis, PhD student Federation University Australia, Curator/Researcher at Ballaarat Mechanics' Institute, Innovating Traditions: Activation Projects at Ballaarat Mechanics' Institute
Lynn Verge, Executive Director, Atwater Library and Computer Centre, Montreal's Atwater Library: Looking Forward
Martyn Walker, Principal Lecturer in Education, The University of Huddersfield, 'No More Admirable Building Could be Provided for Such a Purpose': A Study of Several Mechanics' Institutes and How They Have Been Adapted for Twenty-First Century Britain
Carolyn Waters, Head Librarian, The New York Society Library, Rebranding the New York Society Library
Sue Westwood, Business Manager, Melbourne Athenaeum Beneficient Neutrality: The Cultural Common Ground at Melbourne's Athenaeum
Siân Williams, Librarian, South Wales Miners' Library, Swansea University, Rich Seams: The South Wales Miners' Library's Next Step
Louisa Yates, Director of Collections and Research, Gladstone's Library, Visiting Lecturer in English, University of Chester, Reduce, Reuse, Recycle: Creatively Remixing the Library
Michelle Zaffino, Digital Librarian, Author, Founder of In the Stacks, The 22nd Century Librarian is a Digital Librarian